La Chaumière recommends their favourite places … around ST JEAN DE MONTS
Sport activities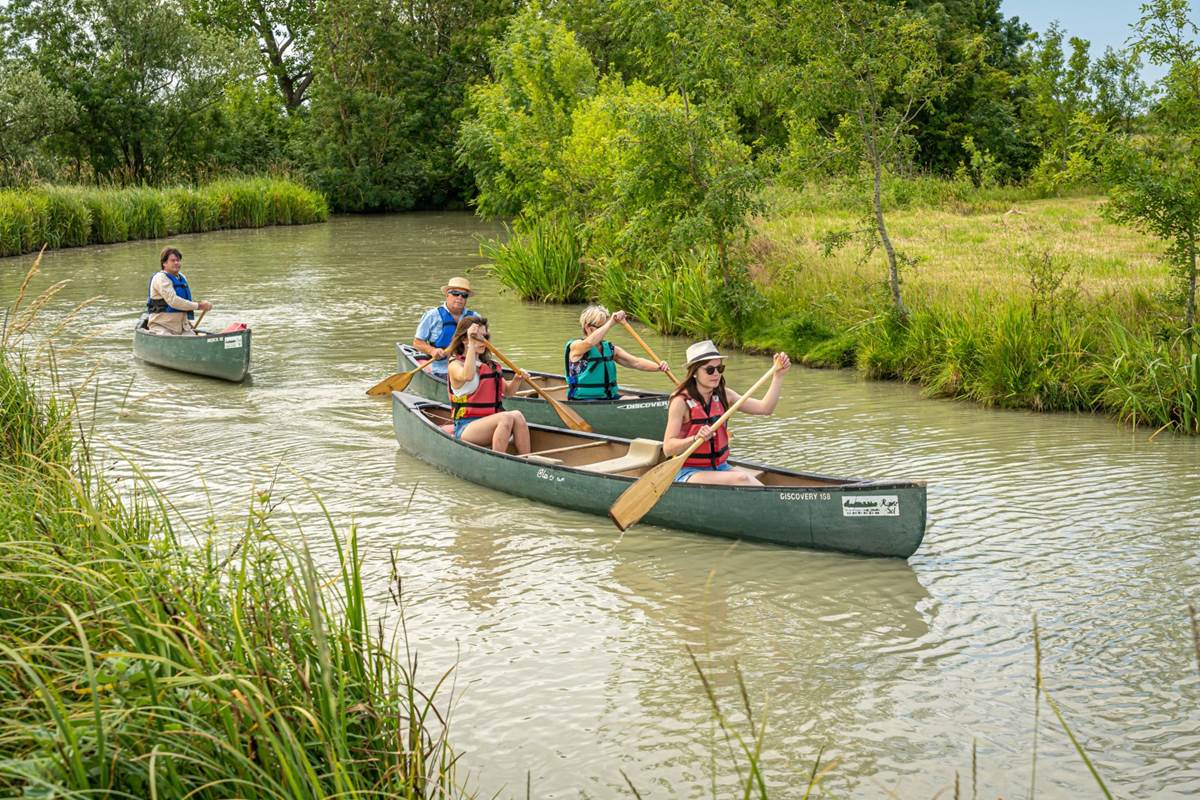 to 11.2 Km in our area
La Route du Sel
Depuis près de 40 ans, La Route du Sel propose différentes formes de découverte du marais breton-vendéen et de ses alentours, depuis le bocage jusqu'à la Baie de Bourgneuf et le Gois. Les formules guidées permettent d'entrer au coeur de sites peu fréquentés et de vivre des expériences hors du commun. La rencontre des gens du pays, de leur culture ou la visite des sites historiques et patrimoniaux est privilégiée. Quelques balades en autonomie sont également proposées, notamment par la location de vélo, permettant d'autres formes de découverte. Accueil d'individuels, familles, tribus et bandes d'amis, groupes et tourisme d'affaire (incentive et séminaires). Nombreuses formules avec prestations complémentaires et animations. Labels Qualité Tourisme et Accueil Vélo . Membre Agréé de la Fédération Française de Canoë Kayak . Membre du réseau Vendée Tourisme d'Affaire .
According to our customers a nice walk in the Vendée Marshes. A good time for couples, and / or family.
Cultural activity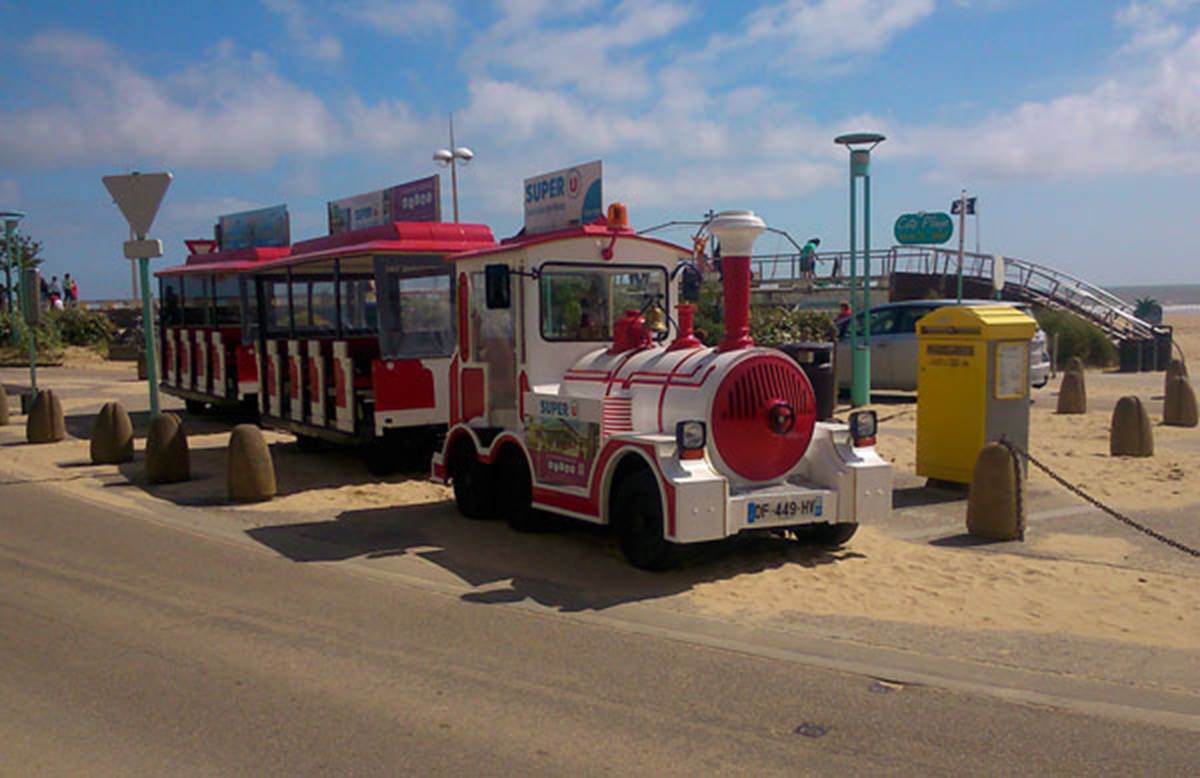 to 6.3 Km in our area
Le Petit Train de Saint Jean de Monts
Discover Saint Jean de Monts by Small Train. "City Tour" circuit. Commented walk of Saint Jean de Monts, duration 45min. Weekends in April, May, June and September and every day in July-August. Departure: In front of the church, opposite the fishmonger at 3 p.m., 4 p.m. and 5 p.m. or at La Baigneuse at the end of rue Piétonne (avenue de la mer) 3:15 p.m., 4:15 p.m. and 5:15 p.m. Circuit "Gourmet discovery of the Sweet Marsh" Commented visit with tasting of local products (kit, brioche, crunchy ...) duration 2:30. Every Tuesday, Thursdays in July-August. Departure: Downtown (Church), at 10 a.m. By reservation at the tourist office on 02 72 78 80 80 Information 06 49 85 83 50 Outside of summer works on demand for groups. Dogs, strollers and armchairs for the disabled (who can fold) are accepted
A small tour of Saint Jean de Monts by small train, so as not to miss any point of interest
Sport activities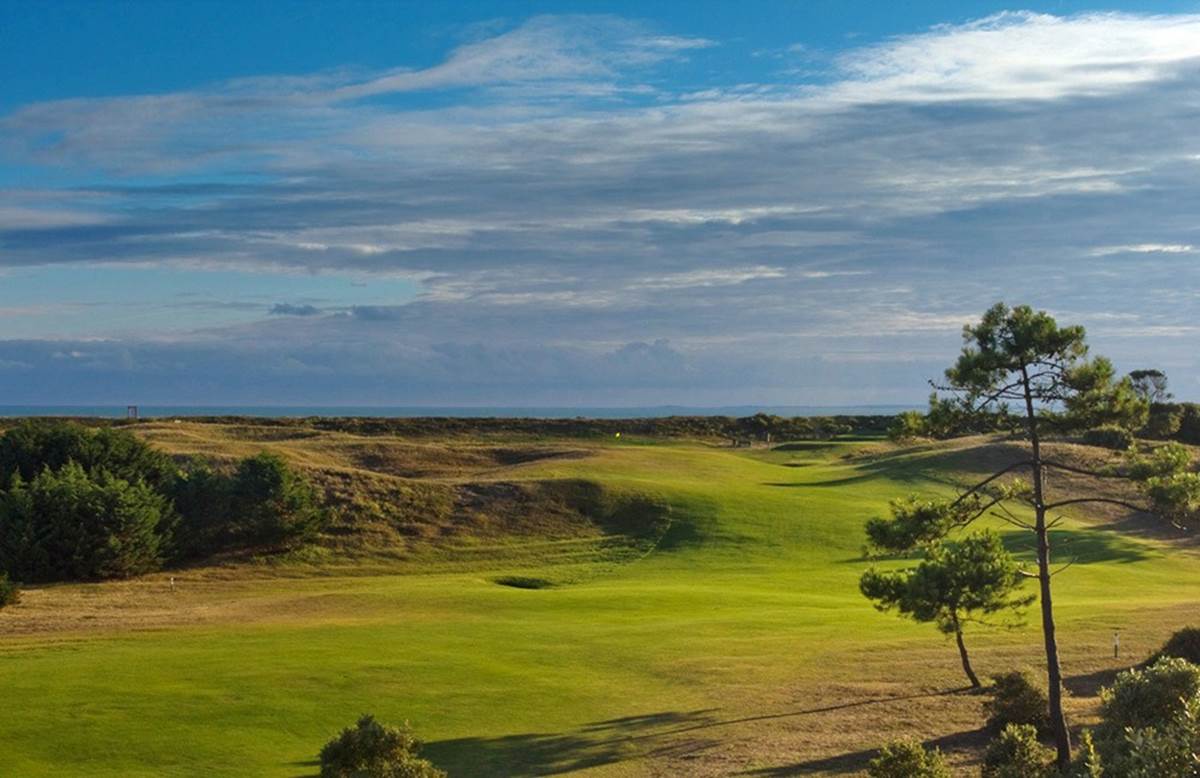 to 8 Km in our area
Golf de Saint Jean de Monts
Come and discover the Golf of St Jean de Monts! The nature of the sandy subsoil and the micro climate of the Vendée coast will allow you to play "dry feet" all year round on this course considered to be one of the most beautiful French links. The Golf de Saint Jean de Monts was elected in 2015 in Golf Magazine: - 7th favorite course of the French - 4th in the best route category - 6th in the category of the most beautiful frame After nine holes in the heart of the national forest of maritime pines and holm oaks, the return takes you along the ocean with a view of the island of Yeu and Noirmoutier. For those who discover this outdoor sport, skill and patience, the team of teachers accompanies you on the many training areas and the initiation course of 6 holes. This pitch and putt is accessible to all after only a few days of training. In the Club House you will find a sportswear shop and a large terrace overlooking the dunes and the ocean. Golfers and non-golfers, the restaurantwelcomes you for lunch facing the sea every day of the year.
For golfers, the reputation of this area is well established. Our pro or beginner clients go there and return with pleasure.
Cultural activity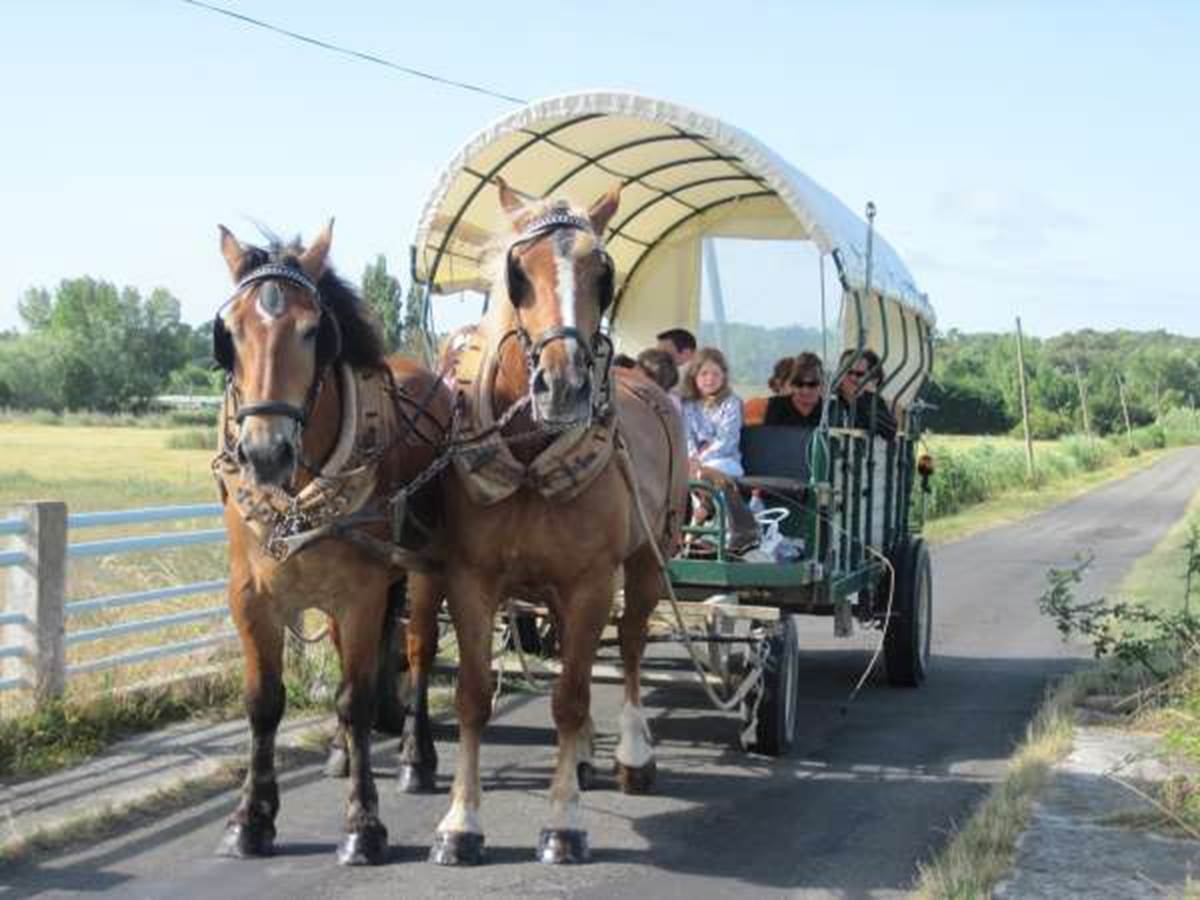 to 5.6 Km in our area
Attelage de la Vie
A walk between nature and the seaside. Our customers come back delighted.